Written by, Bernadyn Nettles
My mom recently made Chicken Adobo, a traditional Filipino recipe that I have come to love since I was a child. Her recent dish reminded me that I wanted to share the recipe again after taking some new photos of it. This is one of those recipes that brings back childhood memories for me. It definitely reminds me of my mother and dinner time with family. Thoughts of this dish surround me with comfort and nostalgic feelings of sitting at the table to indulge in a delicious, warm home cooked meal. I'm happy to re-share this as the first food post for the new year of 2016!
Chicken Adobo
My kids have become more interested in their Filipino heritage and I believe eating authentic and classic Filipino dishes like this one is a big part of embracing the Filipino culture.

I have been serving my kids Filipino recipes for awhile now and both my children have become familiar with Chicken Adobo. My daughter calls it "the chicken with that yummy soup." She loves slurping on the soup after eating the chicken. Pouring the soup, (some like to refer to it as the gravy) of this recipe over rice, for me, is the best part!
Ingredients:
I usually use chicken drumsticks for this recipe. You need 1 1/2 pounds of chicken, bone-in.
1-2 cups light sodium soy sauce
1/4- 1/3 cup vinegar
1 cup water
4 cloves garlic, minced although, you can also just keep them crushed, if you prefer
1-2 dried bay leaves
1 1/2 tsp. ground black peppercorn
Instructions:
Add all the ingredients into a large pot.
Allow it all to come to a boil and then simmer on medium-low heat, covered.

Stir and turn chicken occasionally.

Cook for about 30 minutes or until chicken is tender.
Serve over rice.
The chicken should come out tender enough to peel nicely off the bone. Mmmm...
tasty and tender chicken!
I love the aroma and flavor that comes through from this recipe. You can add different vegetables into the pot, as well while the chicken is cooking like green beans and carrots.
— Bernadyn Nettles (@BNadyn) January 6, 2016
I added some green onions with the rice here mainly to add color and brighten up the photos.
Pin and share this recipe with someone you know would love to try it!
Have you tried this recipe? What are some Filipino dishes you enjoy? Share and let me know in the comments, I'd love to hear it!
This post may have been shared at these
linky parties.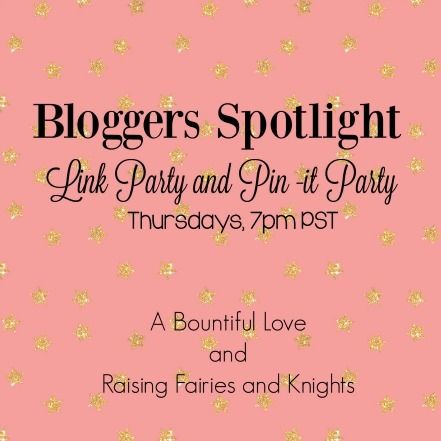 Related Posts