Written by, Bernadyn Nettles
I was beyond thrilled to be able to attend a complimentary showing recently of The Moscow Ballet's Great Russian Nutcracker in Daytona Beach, Florida. The Nutcracker Ballet is a Christmas show that I have been a huge fan of since I was a little girl. I took my husband with me to watch and we made a sweet date night out of it, starting with a long drive alone in the car that gave us the chance to catch up and talk without the kids, something we rarely get to do! After arriving in Daytona Beach, we ate dinner and headed to the show. The main attraction of the evening, of course, was the chance to experience this ballet together.
Here we are below entering Daytona Beach. It was a beautiful night out, perfect for watching a Christmas ballet!
The whole show had me in awe from the start to finish. How could it not? There was talented dancing, detailed costumes, pretty props, beautifully designed scenery to draw you into the scenes and enticing music that makes the story flow smoothly. It was a lovely package wrapped into one. My husband even said that there were several parts that had him on the edge of his seat!
We had an intermission in between the acts so if you watch the show and need to stretch your legs, use the restroom or want to buy some souvenirs, you have time to do so.
About The Moscow Ballet's Great Russian Nutcracker
It's the ultimate holiday tradition and creates memories for a lifetime. The production includes over 200 romantic costumes and 10' tall playful animal puppets; shimmering colorful, backdrops splashed with 3-D effects; life-sized Matrushka (Nesting) Dolls and a puppet show for shadowing the Nutcracker Story at the opening Christmas Party. During the battle with Nutcracker Prince and the 3-headed Rat King, a golden cannon shoots roses! In the Magical Snow Forest an authentic Russian style Troika Sleigh, known as the fastest sleigh in the world, is escorted by Father Christmas (Ded Moroz) and Snow Maiden (Snegurochka) on their way to Act II. The Great Russian Nutcracker is known for its dedication to world peace with Act II named the "Land of Peace and Harmony." The first scene of Act II features a stunning "Dove of Peace" with a 20' wingspan and danced by 2 dancers each with one feathered wing. All ages feel the spirit of the season at Moscow Ballet's Great Russian Nutcracker! Use the code JOY to get the biggest discount of the season for your family.
How about you, have you seen this ballet or know anyone who would like to watch it? It also makes a nice Christmas gift!
Pass this post along and share!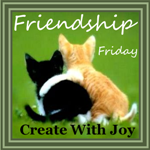 Related Posts